They have finally arrived - the premier Karate Uniforms!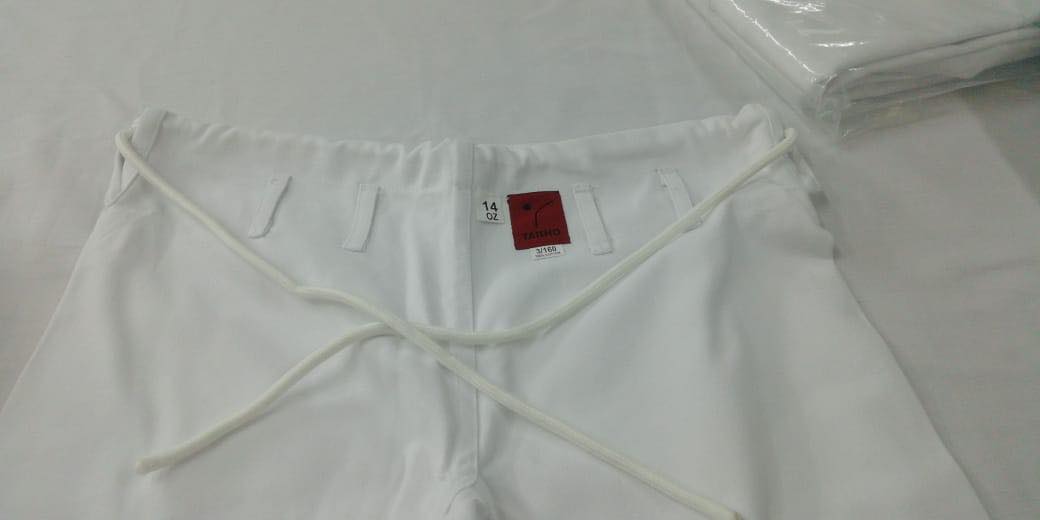 About three years ago we decided to put our heads together to come up with a new karate suit that would be highly competitive and at a price to accomodate the karate-kas pocket!
With some uniforms of quality such as Kamikaze, Shureido and similar we wanted to bring our own uniform to the table. So working with our manufacturers and lots and lots...and lots of samples and hair pulling and trial and error we have finally nailed it!
Our new gi has added a slightly longer length jacket and slightly shortened the leg and sleeve length to create a true European style cut. But one of the best features has to be the corded trousers. 
One of the biggest issues with ALL karate suits is that if you've had a hard, sweaty workout, the string cords on karate trousers - if wet - are "hell" to take off. Now with our new thick cord - combined with 4 x loops on the front of the trousers - this is now a thing of the past. Very easy to tie up and just as easy to take off.
A full money back guarantee if not happy with these suits but you will be surprised at its quality, I know because we are too!
Kamikaze Europa Gi £120, Shureido Gi £160, Taisho Premier Gi £70...!
---
Leave a comment
Comments will be approved before showing up.